Reunion 1999
Saturday Morning
---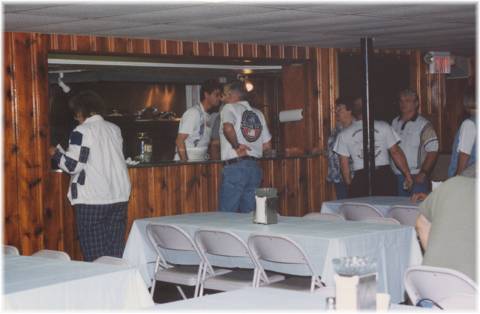 Saturday Morning Breakfast at the Masonic Lodge across from the Gold Vault Inn. Just like the mess tent. The Mess Sergeant has SOS, eggs to order, bacon, ham, sausage, biscuits, coffee, juice and milk. The Lodge members did the cooking for our donations. Donations in excess of the costs went to their Children's Christmas Fund. The combination of giving to the Children's Fund, the good food and the relaxed atmosphere give a good start to our last day.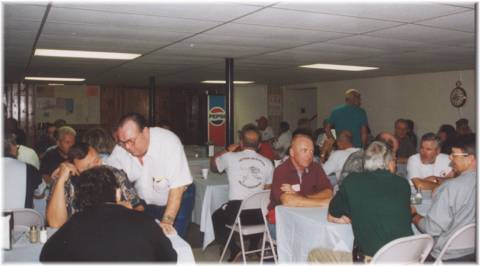 A very relaxing breakfast as "Ruthless Riders" from the different troops and years in country continue to catch up on their memories. Many of the guys shared their stories of accomplishments since their service with the squadron. A very relaxed and meaningful morning. Set the good mood for the rest of the day.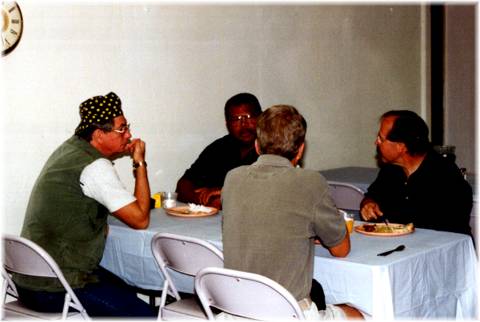 Ernie Lamb (back to camera), Scout CE, 67-68; George Shaw (with cap), Guns, 67-68; David Harris (facing camera), Infantry, 67-68; and Mike Lill, Squadron Commander CE, 67-68; try to remember what happened during their tour and share what they have done since Vietnam.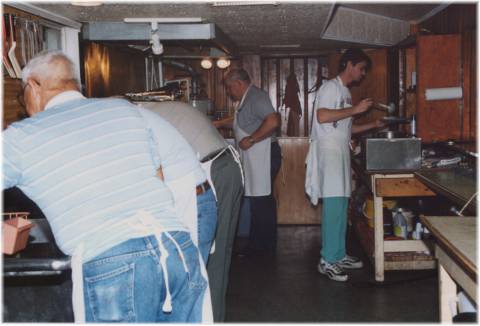 The Masonic Lodge members preparing our breakfast. They are great cooks and a joy. Many of the members are also veterans and were glad to see us and proud to serve us. Their positive sprite was felt. The Master of the Lodge is the young man on the right serving SOS.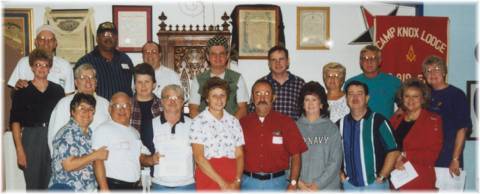 After breakfast photo opportunity in the Lodge meeting hall. You know any of these guys and wives?












Ron Sellew and his wife admire the Magnificent Masonic Altar. The alter was constructed by Italian prisoners of war located at Camp Knox in 1943. There were many expert Italian wood carvers in the POW camp. For 400 beers they agreed to construct the alter our of native cedar timber.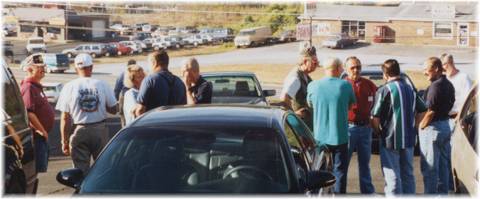 Ok, Cav, where are we going from here? The Patton Museum? Anybody know the way to the museum? Who is riding with who? We will tour our old squadron area and airfield on the way to the museum. Ok, let's go!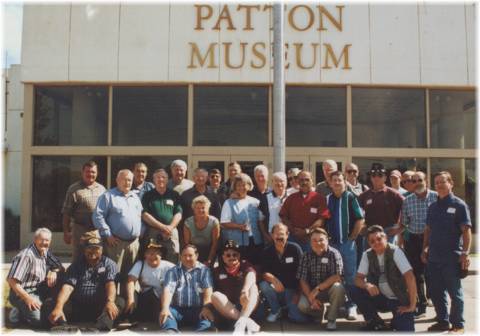 Hey, look mom, there is a Patton Museum. Naming all the "Ruthless Riders" in this photo will earn you a free dinner at next year's reunion. Standing on the left end of the back row is our tour guide, JW Thurman. JW is a Colonel, Retired, of air cavalry and armored cavalry. As our tour guide, he added jokes, antidotes and details of air cavalry and armor. He served during the same time as we served. JW suffered a stroke soon after we left and is now at home and attending therapy.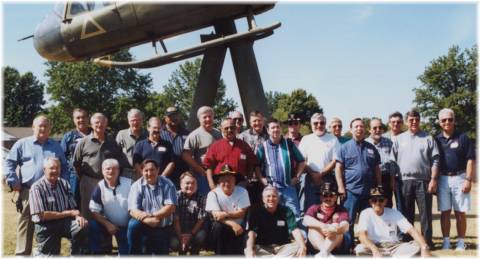 Posing with the UH-1C gun ship located outside of the museum. You feel older seeing your helicopter setting as a museum exhibit. The helicopters have improved. It is a beautiful day.













---
Gallop To Squadron Headquarters