Reunion 1999
Saturday Night
---

"Back to the Beginning" wall that Vernon Rose and his computer friend Young (no relationship to Bob Young) made for our Saturday night dinner. Rose worked hard to make this reunion a success. He and his friends made the schedule, programs, banners, signs, reservations, and prepared the meals. Rose's touch made a big difference to a successful reunion.






Time for Dinner. Charlie Rayl and Vernon Rose on last minute details. Let's eat!




















From B Troop, Glenn Rother and his wife.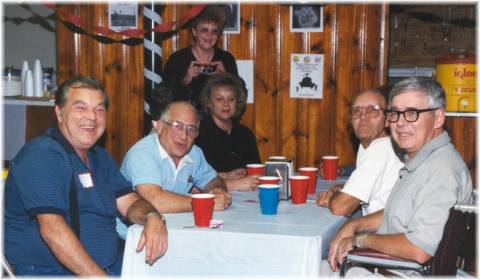 From left around the table is Frank Archer, Jim Basta, Bob Wise and Dallas Halcomb. I am sorry that I cannot remember the names of the two wives. I think Dallas's wife is standing with the camera. Dallas is in rehab in E-town after having a tumor removed from his spine. He expects to walk again. He was able to leave the rehab center to attend our dinner.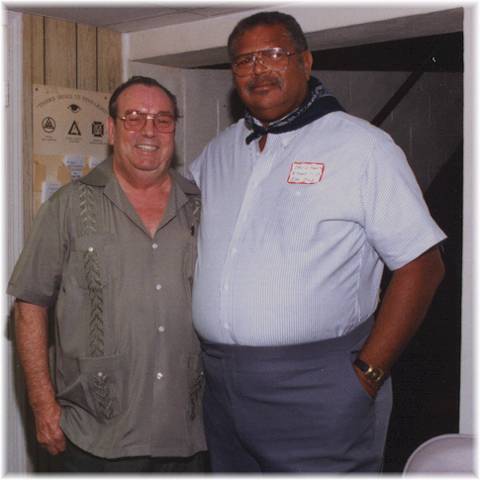 Infantry Platoon Sergeant Vernon Rose and David Harris, Infantryman. They started together at Knox and when to Vietnam together. You want to hear some good stories?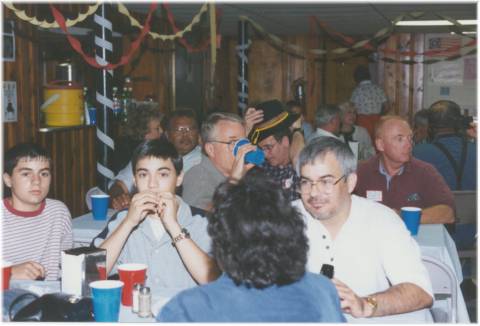 The four Brights. The back of Barbara (Bright) Dunaway's head (sorry Barbara), Billy's daughter. Across the table, right to left, is Billy's son, Michael Bright and Billy's two grandsons, Daniel and Kevin. Behind Michael, right to left, is Ken Culwell, Dewey Taylor, Ernie Lamb and David Harris.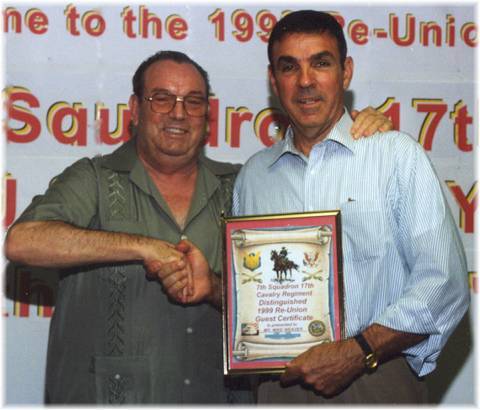 Our guest speaker, Kentucky State Representative Mike Weaver and Vernon Rose. We made Mike Weaver an honorary "Ruthless Rider". Mike is a Vietnam veteran and served in a separate troop of the 17th Cavalry assigned to the 173rd Airborne Brigade. Mike has assisted the veterans in Kentucky and the country. Kentucky is building two nursing homes for veterans.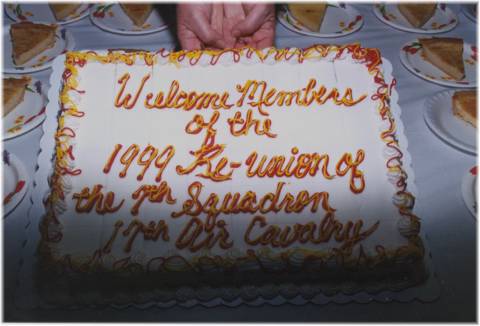 Our reunion and birthday cake.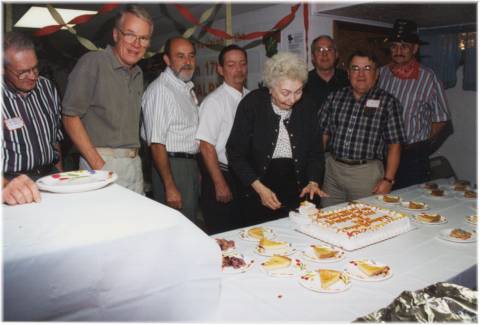 Rosemary (Bright) Devilbiss, (Widow of Billy Bright) cuts our birthday cake. Looking on from the left is Dan Dantzler, Ernie Lamb, John Davenport, Bill Hallilean, Jim Smith, Bob Young and Charlie Rayl.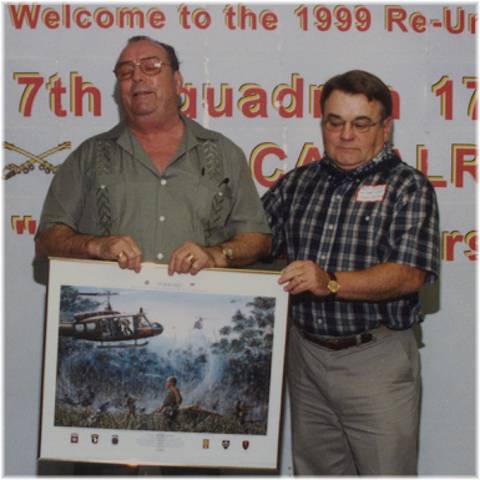 Vernon Rose, in recognition of his volunteer work for our reunion is presented with copy 1 of the print "Leave No One Behind."

























---
Gallop To Squadron Headquarters